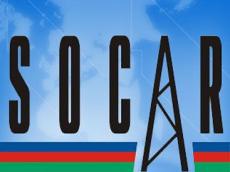 By AzerNews
The State Oil Company of Azerbaijan Republic expressed its readiness to cooperate with other countries adding that long term and stable cooperation is important for ensuring the supply of Azerbaijani gas to Europe.
Addressing Azerbaijan Investment Summit 2020 and beyond; accelerating economic development , SOCAR Deputy Vice-President Vitaly Baylarbayov said:" Creation of a gas transmission infrastructure which ensures the supply of gas from the Caspian region to Europe has become a reality today and this infrastructure would be available for other countries in future."
"We are ready to cooperate with other countries and the infrastructure will be at hand for this purpose," Baylarbayov said.
Speaking at the event, head of the Italian-Azerbaijani Trade Institute (ITAZERCOM), Manuela Traldi said Europe is also interested in Turkmenistan's participation in the process of Caspian gas supply to EU countries.
The summit has assembled an international audience of policy-makers, CEOs, investors and NGOs to discuss opportunities for Azerbaijan to accelerate its economic development.
Discussed topics included: The global trends which will impact Azerbaijan's economic growth and outlining risk scenarios which investors should prepare for; Azerbaijan investment prospects, which sectors promise the biggest returns?' and Agriculture, tourism, infrastructure, ICT...we will reveal where money is to be made; How to run a business in today`s Azerbaijan, via first-hand testimony from the country's most successful investors; What do they know now that they wished they'd known before?; What legislative steps will be taken to improve market access and competitiveness?