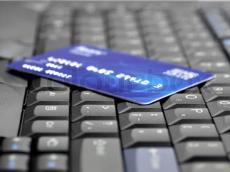 The volume of electronic payments in Azerbaijan in 2013 was equal in size to two indicators of the country's GDP, chairman of the Central Bank of Azerbaijan (CBA) Elman Rustamov said.
He made the remarks at the bank management board's enlarged meeting on the results of last year.
The CBA head said the stability and improvement of national payment systems were provided in 2013.
Last year the volume of payments with help of the Large-value Payment System (AZIPS) totalled 114.258 billion manats and operations on 23.27 million manats were conducted via the payment clearing system of small payments (XONKS), according to the CBA.
State Statistics Committee of Azerbaijani said that by late 2013 the total GDP of Azerbaijan totalled 57.7 billion manats, which exceeds the figures for 2012 by 5.8 percent.
Rustamov said the central bank has stimulated the development of the financial intermediation, including financial infrastructure, in order to support the process of diversifying the country's economy, and thus played an active role in successful implementation of the government's economic policy.
"The flexible management tools have been implemented for management of the financial stability risks and excess liquidity in the banking sector, as a result of which the average interest rates on loans, issued to the economy, began to seriously decline," he said.
Speaking about the Azerbaijani President Ilham Aliyev's speech at the conference dedicated to implementation of two state programs on socio-economic development of Azerbaijan's regions in 2004-2008 and in 2009-2013, the CBA head said that in recent years Azerbaijan's banking sector has developed rapidly and today the country has a strong banking sector.
He stressed that in general it was possible to succeed in empowering the access of the economy, especially of the regions, to credit and financial services.
There are 43 banks in Azerbaijan. Last year they increased lending to the economy by 25.97 percent - up to 15422.9 million manats.
At the same time as of late 2013 some 2100.3 million manats, or 13.62 percent of the banks' total loan portfolio, accounted for the loans granted to the population in Azerbaijan's regions.

/Trend/