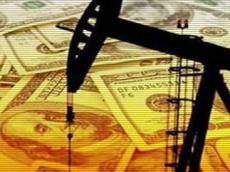 By AzerNews
The recent rise in fuel prices in Azerbaijan was predicted to lead to a rise in prices in different spheres of economy, but it unexpectedly led to a decrease in prices in the country's automobile market, and ultimately relaxation of heavy traffic jams.
However, the reality has turned beyond expectations as the prices rose by 20 percent on the average.
Indeed, the food market saw a definite rise in prices, but that was expected even before increase of petrol costs amid upcoming traditional New Year holiday.
But the most desired effect of this motion, which was expected to diminish traffic jams on the Baku streets, did not appear. Main highways and streets of the capital city continue facing traffic jam as previously and high petrol prices could change nothing at all.
However, the motion has considerably affected the Baku automobile market, creating a new tendency on the market - prices for cars with large engine capacity have begun decreasing, while demand for cars with small engine capacity has risen.
Higher fuel prices stimulated the growth of prices for cars with engine capacity of 1600, 1800, 2000 cc. The price for Mercedes brand car (C 180, C200), the leading brand on the Azerbaijani automobile market with a share of 35 percent of sales, went up by about $400-500.
The same scene is observed with diesel vehicles, as "diesel" cars with small engine capacity was of higher demand, while prices for cars with large engine capacity remain stable.
German-made cars are of great demand among Azerbaijanis, but the market sees boosting interest towards automobiles produced in Japan and Korea. On the other side of the coin buyers have less and less interest in Russian cars.
The automobile market recorded a 7 percent rise in prices in 2013 even before the increase of petrol prices. That was explained by a ban on the import of old cars to Azerbaijan and increased solvency of buyers in the country.
So this round of price rise could not help the city to get relieved from heavy traffic jams, but instead created new trend on the market, mostly making happy those in love of vehicles with large engines -- they are becoming cheaper!