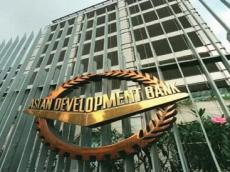 The Asian Development Bank (ADB) has presented the recommendations on the elimination of traffic congestion in Azerbaijan.
Resident Representative of ADB for Azerbaijan Olly Norojono informed that the Bank conducted an analysis of the transport sector and submitted its report to the government.
"We offered Azerbaijan to eliminate congestion in the first place, introduce additional lines for buses, as well as provide a more comfortable transition from one kind of transport to another and the improvement of road infrastructure in general," Norojono said.
He added that the Bank also analyzed the possibility of introducing toll roads and welcomed such a move.
According to Norojono the report was submitted to the Government of Azerbaijan and the latter is to make a decision on the occasion.
"The Bank is also ready to take part in the realization of the Regional Development Plan of Greater Baku."

/AzerTAc/