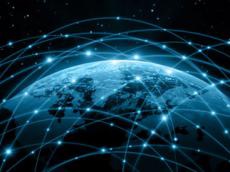 By AzerNews
Necessary conditions will be created for Internet service providers to reduce the cost of access to the Internet for end users.
Azerbaijan Communications and Information Technologies Minister Ali Abbasov made the remark on December 6.
Recently, the Azerbaijan Tariff Council adopted a decision to reduce telecommunication services' tariffs.
The Tariff Council reduced the cost of telecommunication services, international and long distance calls, and use of fax machines, which will be implemented by January 1, 2014.
This decision is expected to have an impact on the reduction of tariffs for Internet services.
Abbasov said this will allow Internet service providers to make Internet services more accessible to end users in the near future.
Chairman of the Azerbaijan Internet community Galib Gurbanov said earlier about expected approval of proposals to reduce the cost of the Internet access.
Proposals were submitted to the ICT Ministry, aimed to reduce the rent for connection to the optical ports, laying and rent of optical channels.
About 40 internet providers are functioning in Azerbaijan at present. Some 70 percent of the population uses the Internet where 35 percent are the users of the broadband Internet services.
In the frame of a project on developing broadband internet in Azerbaijan (Fiber-to-the-Home) high-speed internet access is expected to cover all areas of Azerbaijan by 2017.
The ultimate goal of the project, which will cover a period of up to 2018, is to supply the entire country, including its distant rural areas, with high-speed internet with the range of 10-100 Mbit/s, and raise the number of high-speed internet users to 85 percent, which will allow Azerbaijan to reach the level of the developed countries by 2017.
Azerbaijan currently leads the way among the Commonwealth of Independent States in terms of internet penetration among individual users, and in terms of broadband internet penetration among individual users.