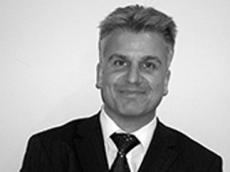 From January 1992 until December 2011, Alain De Dauw worked for DHL in Belgium and Germany with international assignments to Singapore and the USA.    
Alain De Dauw has 20 years of service with DHL in various HR functions, including serving as Regional HR Manager for DHL Aviation EMEA between 2000 and 2002 and as Global Mobility Manager for the DPWN Group between 2003 and 2005, a role that was responsible for the international assignment management of 800 expatriates.
In 2010 and 2011, Alain was responsible for the relocation of the Brussels based EUHQ to the Global Head Office in Bonn, Germany. From 2008 until 2010, Alain was VP HR Global Head Office and Global Aviation for DHL Express based in Bonn, Germany. Alain is now the divisional HR Manager Airtec at Atlas Copco, one of the top global companies for industrial equipment.
He will be visiting Baku soon to speak at the "Baku HR Experience" taking place on 4th and 5th November at the Four Seasons. Prior to his arrival, he discussed a few HR and management strategies with trend.az.
Alain, for a whole decade you worked for DHL Express in Belgium in Germany. What makes the company culture at DHL different from other companies?
DHL is a fast moving dynamic company with a high "can-do" spirit. DHL is a very international company with employees all over the world, very multi-cultural.

DHL is one of the world's biggest companies with offices all around the world. How hard was it to implement the same company culture in different regions?
DHL is a young company (43 year old) and developed very fast worldwide. New offices were opened by international employees who took the company culture with them for local implementation - so I would say it is going well because we are "multiplying" it.
You were also in charge of the relocation of the Brussels headquarters to Bonn. What are some of the challenges you experienced during this period and how did you solve them?
My main challenge was continuity: many employees left DHL (mainly for family reasons - not being able to relocate) and DHL needed a structured hand-over from the Brussels based employees to newly hired employees in Bonn, Germany. This challenge was managed through a transparent planning which was openly communicated. Individual and family timing needs were matched as closely as possible with the company timing needs in a constructive atmosphere.
Change is something that employees are not big fans of. What are the best strategies for change management in one company?
I think the best strategy is to have a clear and firm decision making combined with open and consistent communication. Confusion needs to be avoided at any time.
How about communicating redundancies in one company? Is there a magic solution for this?
I think the solution is to avoid misunderstandings, miscommunications, unclear messages, inconsistent messages. People can manage negative impact as long as the message is respectful, as long as the rationale is clearly communicated and action plan is transparent. It is all up to the management.

How do you motivate employees in times of change and reductions?
The main challenge is motivation the non-impacted employees: this group always fears a new reduction-announcement. Key (again) is to give a very clear and consistent message about the future: no misleading optimism, but constructive realism.

What can you tell us about your visit to Azerbaijan?
I am really excited about visiting Baku, I have heard a lot of good things about Azerbaijan lately.
I will be speaking at the "Baku HR Experience" about HR sustainability and the crisis as an opportunity. I am really looking forward to discuss the trends and challenges of the industry with my colleagues in Baku.
Organized by P World and The HR Company as Platinum Sponsor, "Baku HR Experience" is also supported by Nar Mobile as Gold Sponsor and PASHA Bank as the event's Employer of Choice.    
For more information on the event and tickets/ registration, please access:
http://www.thepworld.com/pevents/event/56/baku-hr-experience