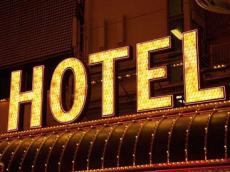 Azerbaijan was included in the list of countries for hotel growth in the August 2013 STR Global Construction Pipeline Report.
The expected growth in Azerbaijan is 27.9 per cent with 1,145 rooms.
According to the report, the Europe hotel development pipeline comprises 816 hotels totaling 134,819 rooms. The total active pipeline data includes projects in the In Construction, Final Planning and Planning stages but does not include projects in the Pre-Planning stage.
Among the countries in the region, Kazakhstan reported the largest expected supply growth (+39.3 per cent) if all 2,147 rooms in the total active pipeline open.
Four other countries reported expected growth of more than five percent: Azerbaijan; Russia (+22.9 per cent with 21,531 rooms); United Kingdom (up eight per cent percent with 41,182 rooms); and Poland (+5.6 per cent with 3,059 rooms).
STR Global provides clients - including hotel operators, developers, financiers, analysts and suppliers to the hotel industry - access to hotel research with regular and custom reports covering Europe, Middle East, Africa, Asia Pacific and South America.
STR Global provides a single source of global hotel data covering daily and monthly performance data, forecasts, annual profitability, pipeline and census information.


/AzerNews/