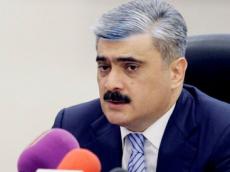 Currently, Azerbaijan not only independently meets domestic demand for all energy resources, in particular for electricity, but also started to export electricity, Azerbaijani Minister of Finance Samir Sharifov said in his interview to the official website of New Azerbaijan Party published on Tuesday.
According to him, this is the reflection of state care of energy sector which is always in the center of special attention and control.
"In total, around 3.1 billion manat was attracted to the energy sector in last ten years from domestic and foreign sources. As a result, around 14 power stations were constructed and commissioned and three sets of high-voltage power transmission lines were laid," Sharifov said.

/Trend/