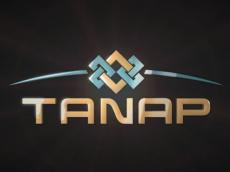 The TANAP gas pipeline project will be the energy corridor connecting the Caspian Sea with the Adriatic, Turkish Minister of Energy and Natural Resources Taner Yildiz said, the information portal Haber Ortak reported today.
"Azerbaijan will invest 17 billion lira in the Turkish economy to construct the TANAP gas pipeline and implement other projects," the minister added.
He stressed that Turkey also intends to continue implementing various energy projects in Iraq.
The TANAP project envisages transporting gas from the Azerbaijani Shah Deniz field to Europe through Turkey. The initial capacity of the pipeline is expected to reach 16 billion cubic meters per year. About six billion cubic meters of gas will be supplied to Turkey and the rest to Europe.
The official exchange rate is 2.0732 TRY/USD on Sept. 6.

/Trend/