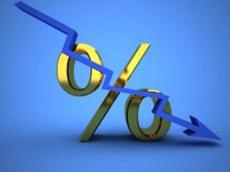 The monetary-credit and tax-budget policies conducted in Azerbaijan allow the successful containment of inflation at a low level, Azerbaijani Minister of Finance Samir Sharifov said during his speech at AzTV state television.
"As an example, one can mention a historic decree on lump-sum payments to depositors of the Savings Bank of the former Soviet Union, which was signed by Azerbaijani President Ilham Aliyev in 2012," he said. "Many CIS countries carried out similar actions, then suspended them, revised and launched again. Most of citizens received compensation within seven months of 2012. Currently, around 1.62 million depositors received compensation worth 597 million manat. Around 555 million manat of this amount were paid for seven months of 2012."
Despite the fact that the country is implementing a great social package now, inflation remains low, the minister said. The consumer price growth rates hit 1.2 percent in 2012. The annual inflation was 2.1 percent in August 2013.
"This testifies to the fact that inflation does not absorb the real incomes of the population," Sharifov added. "This is one of the major achievements of the social and economic policy carried out in Azerbaijan under the leadership of President Aliyev."
The minister said that Azerbaijan has been greatly changed qualitatively and quantitatively for the last 10 years.
"Earlier, according to the classification of the world's leading financial institutions such as the World Bank, Azerbaijan belonged to the category of poor countries," he stressed. "But now it is in the group of middle-income countries. This is felt in the daily life of citizens and in the statistics."
/Trend/