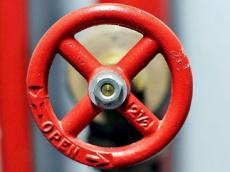 Azneft production association of SOCAR (State Oil Company of Azerbaijan) intends to strengthen control over the condition of the equipment, facilities, machinery and instruments, according to the message posted on the official website of the production association on Wednesday.
According to the message, the production association considers it necessary to strengthen control over the timely conducting of technical inspection and maintenance of equipment, as well as compliance with the security regulations during its operation.
The issue of strengthening control over the equipment and its timely maintenance was discussed during the expanded meeting dedicated to implementation of technical program of the production association during the last seven months of this year.
SOCAR includes Azneft (onshore and offshore oil and gas production), Azerkimya (chemical industry) and Azerigas, as well as a number of processing enterprises, service enterprises and institutions engaged in geophysical and drilling operations.

/Trend/