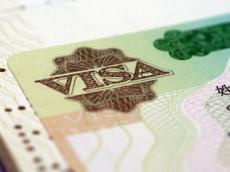 Azerbaijan and the European Union (EU) are preparing to sign an agreement on their visa regime in November, Azerbaijani Deputy Foreign Minister Mahmud Mamedguliyev told Trend today.
He said that Azerbaijan and the EU intend to complete negotiations by late May and sign the agreement during the third summit of the "Eastern Partnership" in Vilnius on November 28-29.
The last round of talks on the issue was held in Brussels on March 11-12.
"Perhaps, the next round of talks will not be held because the remaining issues can be resolved by modern technology," he said. "Basically, many issues have been resolved. One or two issues remain. We will resolve them in the near future. After some procedures are held, we plan to sign an agreement during the Vilnius summit in November."
He added that the simplified regime will take effect immediately after the agreement is signed.
Agreement on the simplification of visa entry for citizens of Azerbaijan provides for a reduction of the list of documents submitted along with the application for a visa and the ability to issue multiple entry visas with a longer validity period. This would reduce the cost of visas for particular categories and establish time limits for processing an application.
The agreement on readmission will in turn develop a mechanism for repatriation of those residing in the EU and Azerbaijan without permission.
Relations between the EU and Azerbaijan are being managed by a Partnership and Cooperation Agreement which was signed in 1996 and came into force in 1999. In 2009, the Minister of Foreign Affairs for the EU Commission issued a mandate to start negotiations on the conclusion of bilateral association agreements of Armenia, Azerbaijan and Georgia with the EU. These agreements will be a new practical instrument to replace the bilateral action plans.
Azerbaijan is also included in the EU Eastern Partnership programme adopted at the initiative of Poland and Sweden and approved at the EU summit in Brussels in 2008. The Eastern Partnership is aimed at the political and economic rapprochement of six post-Soviet states - Azerbaijan, Armenia, Georgia, Moldova, Ukraine and Belarus and the EU.
The programme provides a significant increase in the level of political engagement, broad integration of the former Soviet republics in the EU economy, increase in the amount of financial assistance and strengthening of energy security.


/Trend/