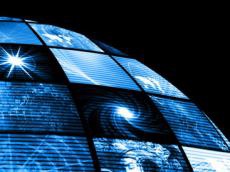 By AzerNews
An action plan on Azerbaijan's information and communication technologies sector for 2013 will be approved in the near future, after which the implementation of its aims will be carried out, Deputy Minister of Communications and Information Technologies Iltimas Mammadov said Friday.
According to Mammadov, realization of major projects is planned during the year, including expanding broadband internet in the regions and remote settlements of the country.
The action plan involves a number of social and organizational activities which will cover development of the ICT regulatory framework, strengthening the ICT sector's potential, expanding the information-oriented society and human resources, and international cooperation issues.
Cheaper ICT services
According to Azerbaijan Web Community chairman Galib Gurbanov, Internet fees are expected to go down considerably in 2013, which will be a notable event on the Web market.
"The action plan includes a clause requiring a decrease of channels' lease for internet service and communication providers, which will definitely affect internet service tariffs for end-users," he said earlier.
At present, Internet fees for connection speed of 1 Mbit/s account for about 3 percent of the average wage in Azerbaijan. For comparison's sake, the fees are up to 20 percent of wages in developing countries.
The action plan also envisions working out a new law on information and information security, as the current law adopted in 1996 is outdated. The new law will include legal control of the e-government and electronic service provision issues.
Awareness efforts
The ICT sector's development and its spread in everyday life necessitate educational programs for the population to protect it from fraud on the Internet and other menaces.
According to Faig Farmanov, Electronic Security Center's head, the center under the ICT Ministry, which will start operation within the next two months, will implement preventive measures.
According to Farmanov, a hotline will be created in the center. The population will be able to receive the necessary recommendations on the ICT sector by using a three-digit phone number, which is planned to be opened.
"To increase the level of security and in some degree protect databases from illegal intrusions, the center will prepare recommendations and determine criteria to be complied with," Farmanov said.
The center also plans publication of analytical reviews, statistical figures on computer attacks, virus activity, etc.
The reviews will inform users about safety risks in time, which will significantly decrease the damage inflicted by malware and hacker attacks.
Broadband services' expansion
Another important aspect of the action plan is increasing the quality of TV and radio broadcasting, transition to digital broadcasting, expansion of broadband services, further development of electronic services and simplification of access to e-services.
The ICT ministry plans a full transition to the digital TV format by the end of 2013, while currently, 93 percent of the country's population is covered by the digital signal.
Azerbaijan has maintained its leading position among the CIS countries in terms of broadband Internet penetration over the past three years.
Internet penetration rates increased from 65 to 70 percent in 2012. Work was carried out to improve the quality of data transmission services. The capacity of international communication channels more than doubled compared to 2011 and fees were reduced by 35 percent.
Some 103 million manats (about $131 million) have been allocated for the implementation of a broadband Internet development project in Azerbaijan in 2013, which means further spread of broadband Internet in the country and an increase of Internet users to 85 percent.
2013 was declared a year of ICT in Azerbaijan, according to a decree signed by President Ilham Aliyev.