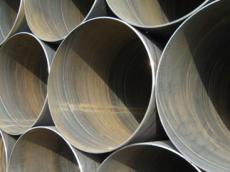 By AzerNews
The Trans-Anatolian Gas Pipeline (TANAP) should be constructed by using domestically produced pipes, Anadolu news agency quoted the general secretary of Turkish Iron and Steel Producers' Association Veysel Yayan as saying.
According to Yayan, TANAP needs about 2 million tons of steel tubes and all of them should be produced in Turkey.
"About 2 million tons of steel tubes will be used in the Trans-Anatolian Gas Pipeline project, which is worth $9 billion. We absolutely believe that this demand should be provided by Turkey, Turkish iron-steel sector, Turkish tubes by using Turkish steel," Yayan said.
Yayan also called on Turkish iron-producing companies to show more interest in pipe production for the TANAP pipeline.
"We want the economic actors to work in coordination with each other. We also want the government to provide its support in large projects," Yayan said.
The TANAP project envisages construction of a pipeline from the eastern border of Turkey to the country's western border to supply gas from Azerbaijan's Shah Deniz field in the Caspian Sea to Europe through Turkey. Initial capacity of the pipeline is expected to be 16 billion cubic meters per year. Around 6 billion cubic meters will be delivered to Turkey, while the rest will be transported to Europe.
Presently, a 20 percent share in TANAP is held by Turkish BOTAS and TPAO, while 80 percent is owned by Azerbaijan's state energy firm SOCAR. SOCAR intends to retain 51 percent of equity in the project. The remaining 29 percent of the state oil company's share will be distributed among the foreign partners of the Shah Deniz project as follows: Statoil and BP will acquire 12 percent each and Total 5 percent. Turkey will keep its 20 percent.