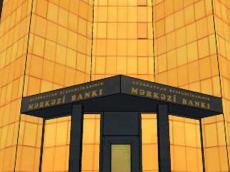 The Azerbaijani Central Bank (CBA) may resort to sanctions against banks rendering services outside of their branches and offices.
"Today, there is no legal basis for rendering banking services beyond bank branches and offices," CBA Director of Communications Department Rufat Abbasov told Trend today. "These facts raise bank's operational risks."
The central bank sent a letter to commercial banks requesting a stop to the provision of banking services in mobile points.
"Several banks have recently been providing banking services through mobile units, beyond special structural units," the letter said. "Business processes carried out via mobile units, such as data collection from clients, underwriting, and formalizing documents increase operational risks and are illegal. They are considered non-prudential practice."
The Central Bank has also ordered the stop the activity of these points within three working days; noncompliance will result in the CBA imposing sanctions in accordance with the law on "Banks".

/Trend/