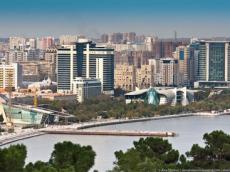 The first insurance company has joined the Azerbaijani Risk Professionals Association (ARPA), an ARPA report said on Thursday.
Life Insurance Company Pasa Heyat Sigorta joined ARPA on January 21.
"The foundation for a fruitful and promising long-term relationship was established between the insurance company and the association," the report said.
As of today, ARPA includes 22 corporate and 700 independent members.
"The range of the ARPA's activities is growing; new projects are being carried out. Since 2012 the association has become an examination and training center of the Chartered Insurance Institute in the region, which is associated with the activities of insurance companies throughout the entire region. ARPA's collaboration with the Tehran College of Insurance can also be listed as an example. The association is open for cooperation with both corporate and independent participants," the report said.
/Trend/