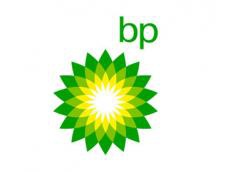 Nine out of 20 most productive wells of BP in the world are located in Azerbaijan, the company said its Azerbaijan Sustainability Report-2012.
According to the report, 20 most productive wells of the company are in Australia, Azerbaijan, Trinidad, Angola and Indonesia. Four out of the top 20 are in Shah Deniz, 1 in Eastern Azeri, 2 in Western Azeri, 1 in Chirag and, at last, 1 in Gunashli field respectively.
Productiveness of wells is measured for the daily volume of oil and extraction. Daily oil extraction in these wells makes 66,180 barrels and 64,053 barrels respectively.
Extraction capacity in Shah Deniz field changes between 53,181 and 47,503 barrels. Daily production in Eastern Azeri deposit makes 32,880 barrels, in Western Azeri varies between 29,568 and 26,929 barrels, in Chirag makes 25,264 barrels and Gunashli it is 24,521 barrels.
/
AzerTAc
/