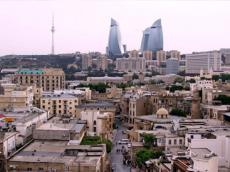 The Azerbaijani State Committee for Securities has registered an emission prospectus of ordinary registered shares worth one million manats, the report published on the ASCS website on Thursday says.
The emission prospectus consists of 5000 shares with a nominal cost of 200 manats for each.
Placement of share emission will result with an increase of Zaminbank's authorised capital from 22 181, 8 to 23 181, 8 manats.
Zaminbank was established on November 16 1992, based on license No15 of the Central Bank of Azerbaijan, enabling fulfilment of all kinds of bank operations in national as well as in foreign currencies. Zaminbank currently owns 38 branches and 17 departments.
/
Trend
/