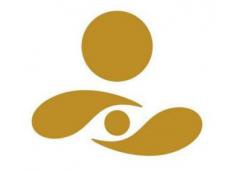 The Azerbaijan State Oil Fund (SOFAZ) has bought 10 tons of gold to increase the diversification and profitability of the investment portfolio, the Fund's CEO Shahmar Movsumov said here at the conference "Oil, gas and media".
According to Movsumov, for the moment the gold purchased is stored in London's LBMA banks, and will be delivered to Azerbaijan soon.
"The Azerbaijan's State Oil Fund asked the Cabinet to exempt the gold bars from customs duties. The import of gold into the country will begin after the Cabinet's decision. Gold will be stored in a special storage of the country's Central Bank," he said.
Movsumov added that the development of SOFAZ's 2013 budget is approaching completion. He said, the Fund's main investment plans target major oil projects and real estate.
Investment policy for 2012 enables SOFAZ to keep up to 5% of its investment portfolio in gold. During 2 years the Fund is planning to accumulate up to 30 tons of gold. SOFAZ started buying physical gold from 1 February 2012 and by 1 July accumulated 6.847 tons of gold (220,146 troy ounces) for $343.14 million. By the end of 2012 Fund's gold reserves will reach 240,000 ounces (7.5 tons).
By July 1, the Fund's assets totaled $32.665 bn - $32.56 bn in investment portfolio and $75.45 million in Azerbaijani manats out of investment portfolio.
/
AzerTAc
/