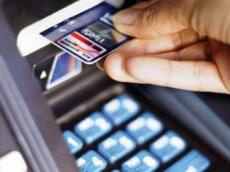 Azerbaijani banks propose to create a single electronic platform to discuss issues related to a risk in use of credit cards.
The proposal was voiced at the last meeting of a group of experts at the Association of Risk Managers in Azerbaijan (ARPA), which was held yesterday and attended by representatives of Azerbaijani Demirbank, Bank Yap? Kredi, ASB, Atabank, International Bank of Azerbaijan, Bank of Baku, Accessbank and Expressbank.
During the meeting, use of credit cards in Azerbaijan and abroad was compared. The meeting discussed issues of regulation of credit cards in the local market, considered a model of regulation and comparison of possibility of introducing these models in Azerbaijan with the Turkish system, preparation of ethical standards for Azerbaijan, fraud facts and difficulties faced by experts in risk management.
The purpose of establishing ARPA is to help to reduce risks in the financial sector of Azerbaijan. The association cooperates with the Central Bank of the country, the IFC and the Global Association of Risk Professionals (GARP).
/
Trend
/