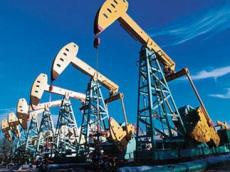 This June oil production in Azerbaijan dropped by 0.9% compared to May of the year.
This year crude oil production by all producers in Azerbaijan totaled 165.6 million barrels against 338.467 million barrels in 2011, 379.224 million barrels in 2010, 375.807 million barrels in 2009 and 332.07 million barrels in 2008.
The State Statistics Committee reports that for Jan-Jun 2012 the country was produced 22.2 million tons. It was produced 3.9 million tons in January, 3.539 million tons in February, 3.847 million tons in March, 3.468 million tons in April, 3.733 million tons in May, and 3.7 million tons in June.
In 2011 the country was produced 45.37 million tons of oil that is by 11.5% less than production for 2010. In December 2011 the country was produced 3.165 million tons, and the highest production level was recorded last year in March – 4.104 million tons.
In 2010 oil production amounted to 50.8 million tons of oil, including 4.5 million tons in August (the best index for 2010).
/abc.az/