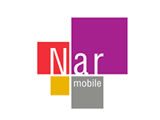 Each year Nar Mobile implements a number of projects in line with its strategy for education, professional development and social responsibility, the company's press release says on Tuesday.
As before, this year Nar Mobile, together with the Ministry of Education of the Republic of Azerbaijan, has supported projects aimed at development of education. "E-Education" contest organised by the Ministry of Education is one of these projects.
On June 29, 2012, the event dedicated to the results of the Republican contest "E-education" was organized in the Ministry of Education of the Republic of Azerbaijan. As a telecommunication partner of the event, Nar Mobile has congratulated with prizes the winners of this largest contest in the field of education in Azerbaijan. It should be noted that this year's "E-education" contest is devoted to two topics: "Internet Technologies in Education" and "E-learning Resources in the Modern School".
The main objectives of the competition are to promote the use of e-learning resources, Internet-based technologies in the educational process, to identify new forms of Internet use for education and to encourage those teachers who actively use information technologies in educational process.
/
Trend
/