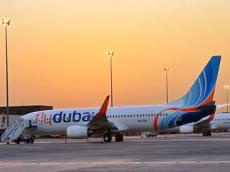 flydubai, Dubai's innovative low-cost airline, has added another Iraqi destination to its network, with four-times weekly flights to Basra scheduled to begin on August 8, 2012.
Basra joins the capital, Baghdad, plus Najaf, Sulaimaniyah, and Erbil, swelling flydubai's Iraqi route map to five points, one of the most comprehensive networks to Iraq in the region.
Commenting on the rising prospects between the UAE and Iraq, which saw trade exchange between the two nations account for more than $4.5 billion in 2011[1], flydubai's CEO, Ghaith Al Ghaith, said that we identified Iraq as one of our principal markets in 2010 with the launch of services to Erbil and Sulaimaniyah. "This is in line with our commitment to continually identify emerging and underserved destinations," he said. "We hope that our expanding network will further promote travel between the UAE and Iraq, not only for the business community but also for the thousands of Iraqi expatriates residing in the UAE."
Iraq's ongoing reconstruction work and the development of sectors such as energy, construction, retail, and agriculture indicate that the main demand for the new route will be business traffic. Besides its commercial interests, Iraq is also home to a number of significant historical and religious sites.
Basra is Iraq's main port, helping shipping, logistics, and transport evolve into major industries. The oil and gas sector also maintains a significant presence in the city with most of Iraq's oil exports being shipped from the Al Basrah Oil Terminal.
flydubai has a simple model where customers only pay for services they want to receive. Once on board, travellers can choose from a range of optional extras including flydubai's unrivalled entertainment system with packages priced from AED 10 or select from the varied menu of refreshments and Duty Free items. flydubai operates from Terminal 2 on the north side of Dubai International Airport. For more information, please visit flydubai.com.
Return fares from Dubai to Basra start at AED 2,205 ($600) and include one piece of hand luggage weighing up to 7kg, one small laptop bag or handbag plus 20kg of checked baggage in each direction. A seat with extra legroom costs AED100 ($28) extra.
Established in March 2008, flydubai is Dubai's first low-cost airline and the fastest growing start-up airline in the world. Since commencing operations in June 2009, the airline has established an operational route network of more than 45 destinations across the GCC, Middle East, North Africa, Indian Subcontinent, Asia and Central & Eastern Europe and has built up fleet of 23 aircraft. Owned by the Government of Dubai, the low-cost carrier supports the city's commercial and tourism sectors by serving all travellers and providing them with affordable air links to a range of destinations. The airline is dedicated to quality service and comfortable travel, lowering costs by optimising operational efficiencies and offering the passenger more choice.
/Today.Az/