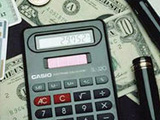 From early 2012 the National Entrepreneurship Support Fund under Economic Development Ministry of Azerbaijan provided already 55% of concessional loans designed for 2012.
The MED reported that since early 2012 the Fund gave loans for AZN 110 million for financing of 1,236 investment projects.
Concessional loaning from the Fund in 2012 should amount to AZN 200 million.
In 2011 the Fund provided credits for AZN 138 million, including AZN 104 million at the expense of earlier repaid funds on previously issued loans and AZN 34 million at the expense of budget assignations provided for a year. By early 2012 the Fund granted AZN 720 million to business for the entire history.
/abc.az/