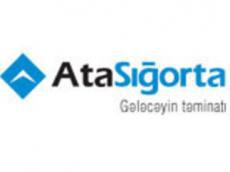 The general meeting of shareholders of the Azerbaijan Insurance Company Ata S?gorta confirmed financial statements for 2011, which were independently audited and have received the audit report, a statement issued said on Friday.
On June 21, 2012 AtaS?gorta OJSC held its regular annual general shareholders' meeting to review fiscal year 2011 financial results.
Results of 2011 were discussed by the Board of Directors, Executive Board and Revision Commission. Participants approved financial reports on the results of 2011, evaluated by the independent auditors, and made other decisions on development of business activities.
Assets of Azerbaijani companies on the basis of activities in 2011 totaled 9.752 million manat compared to 9.267 million manat at the beginning of the year, an increase of 5.23 percent. Financial statements of a local insurance company are audited by Azeri-Audit.
Paid share capital of Ata S??orta on the basis of 2011 stood at five million manat compared to 4.8 million manat in 2010. The company completed 2011 with a loss of 0.284 million manat.
The total capital of the company at the end of last year amounted to 5.428 million manat, increasing by 8.08 percent compared to 2010.
Ata S??orta starts insurance activity in September 2004. The company is included in a group of AtaHolding companies.
/
Trend
/