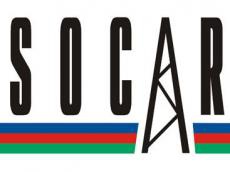 Oil and Gas Construction Trust of the State Oil Company of Azerbaijan (SOCAR) signed an agreement in Tbilisi on Tuesday with Georgian Oil and Gas Corporation (GOGC) to build a 29-km section of the Abasha-Senaki pipeline, GOGC told Trend.
Oil and Gas Construction Trust in May 2012 won the tender announced in January by GOGC for the construction of 29-km section of the Abasha-Senaki pipeline.
As noted in the GOGC, the Azerbaijani company presented the best conditions and won the tender for construction.
Construction work should be completed within 9 months.
Abasha-Senaki section is the first stage of building Kutaisi-Senaki pipeline with total length of 76 km. The construction is carried out as part of the gas and energy infrastructure development and funded by USAUD.
The program has been implemented since 2010 and is aimed at developing infrastructure and ensuring energy security. A 30-km gas pipeline from Senaki to Poti has already been built under the program.
Representation of the Oil and Gas Construction Trust has operated in Georgia since 2006 and is engaged in the implementation of infrastructure projects. Since 2011 the representation by order of SOCAR Georgia Gas has fulfilled the work on laying pipelines in the villages of Algeti, Tezekend and Didi Muganlo of Marneuli province, Dusheti town and surrounding villages.
/
Trend
/