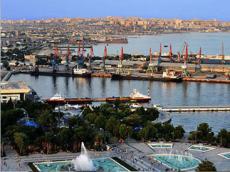 Baku Expo Center will host the 11th Azerbaijan International "Transport, Transit and Logistics" ("TransCaspian-2012") exhibition on June 13-15.
According to Iteca Caspian company, TransCaspian is the largest transport event in the Caucasus region, playing a major role in helping Azerbaijan to fulfil its transport potential by promoting cooperation between the industry`s professionals. Also, all the key information on Azerbaijan`s future transport projects is available here.
Industry sectors such as rail transport, road haulage, shipping, ports, and oil transportation will be widely represented at TransCaspian 2012 by 70 exhibitors from 15 countries. Along with Azerbaijan, the countries represented are Poland, the Czech Republic, Croatia, Germany, France, Italy, Georgia, Russia, Turkey, China, Latvia, the UAE, Ukraine, and Kazakhstan.
Port administrations from the Caspian, Baltic, and Black Seas are also among the exhibitors, including the Ports of Poti, Batumi, and Liepaja; the Free Port of Ventspils; and the Baku International Sea Trade Port. Along with this strong representation from its ports, Latvia will be exhibiting from a national stand, and the exhibition for the first time counts several Croatian companies among its participants.
/
AzerTAc
/