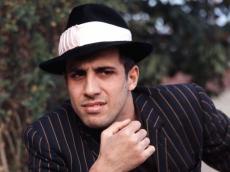 By Azernews
By Laman Ismayilova
For many years, Adriano Celentano, one of the world's best-loved artists has conquered the hearts of the audience.
One of the most important and influential figures in Italian pop culture has recorded more than 40 albums.
His biggest hits include Stai lontana di me (Stay away from me, 1962), Si è spento il sole (The sun has gone out, 1962), Pregherò (I will pray, 1962), Il ragazzo della via Gluck (The boy from Gluck Street, 1966), La coppia più bello del mondo (The most beautiful couple in the world, 1967), Azzurro (Blue, 1968), Sotto le lenzuola (Under the sheets, 1971), Ti avrò (I will have you, 1978) and Susanna (1984).
As an actor, Celentano has appeared in about 40 films, mostly comedies.
January 6 marks 80 years since the birth of obstinate and untamed  Italian singer and actor.
The Italian Embassy in Baku is glad to present Outdoor Cinema screenings, a tribute to Adriano Celentano on the occasion of his 80th birthday anniversary.
The most famous and beloved films of Adriano Celentano will be presented to cinema lovers.
The films "Bluff", "Innamorato Pazzo, Asso"," Il Bisbetico Domato" and "Mani di Velluto" will be shown as part of the event.
The outdoor screenings will be held on September 9-13 in the marvelous setting at The Landmark Rotunda Roof Garden. Admission is free.