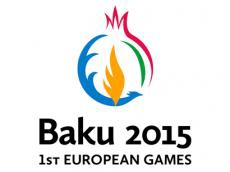 The first European Games were perfectly organized in Baku, Michael Vesper, chairman of the German Olympic Sports Confederation, said in an interview with German Sport1 TV channel.
"We watched very interesting competitions as part of the European Games in Baku," he said.
"The first European Games will be discussed for a long time," he said. "They will be in the public spotlight."
Vesper said that the athletes from Germany actively competed for the championship at the European Games.
"Of course, their further goal is the Olympics in Rio," he said. "The experience, gained at the first European Games, is important for the athletes who will participate in the Olympics."
The European Games kicked off in Baku June 12 and ended June 28. There was a total of 20 sports at Baku 2015: 16 Olympic sports and four non-Olympic sports.
More than 6,000 athletes from across Europe represented their nations over 17 days of competition.