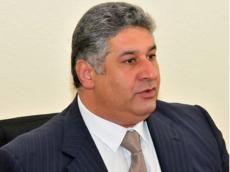 Azerbaijan is ready to share its knowledge about the preparation and holding the First European Games, Azerbaijani Minister of Youth and Sports Azad Rahimov said at the press conference on June 26.
"We are in position to share our knowledge with any other city and support European Olympic Committee," Rahimov said adding that Azerbaijan believes that it is very important event for the European sport.
In particular, he said that all the property within the European Games that Azerbaijan has created during the preparation period, will be free of charge delivered to any other city. Rahimov also said Azerbaijan has a lot of very interesting innovations regarding the technology.
The European Games that kicked off in Baku June 12, will last till June 28. There is a total of 20 sports at Baku 2015: 16 Olympic sports and four non-Olympic sports.
More than 6,000 athletes from across Europe came to Baku to represent their nations over 17 days of competition. Baku was awarded the games by the European Olympic Committees (EOC) in December 2012.