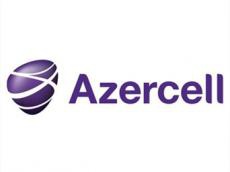 The most precise system for measuring the data speed - Ookla Net Index once again ranked Azercell as the provider of the fastest speed of mobile Internet in Azerbaijan, a message from Azercell said on July 24.
Thus, based on the Ookla research, currently Azercell provides 6.12MB/s of mobile Internet speed. This is the highest index among all mobile operators in the country.
Ookla is one of the most reliable systems for rating Internet connectivity speed, running up to five million tests on a daily basis.
Azercell was also recognized as the country's fastest mobile Internet provider with the speed of 5.5 MB/s in 2013, according to Ookla Net Index. The testing was done over 300,000 unique IP addresses from Azerbaijan. It is worth noting, that Azercell's data speed is very close to the level of fixed broadband speed. Internet users enjoy this quality over radio signal instead of cable connectivity.
"Indisputably, Azercell Telecom is the provider of the fastest, reliable and the most affordable mobile data in Azerbaijan. Currently, Azercell subscribers can choose from a range of data packs of different value: daily, weekly, monthly 3G packs, as well as 4G data packages. The subscribers can even pick the data pack per the traffic they prefer to consume. In addition, Azercell Telecom constantly offers discounted campaigns and services for mobile data users of its network as Free Internet on Weekends, 10GB=10AZN, 50 MB= 0.25 AZN," the company said.
Currently, every second subscriber of Azercell is an active user of mobile internet, consuming two time more mobile data, than back in 2013.
Today Azercell provides the fastest Internet access not only from phones, but also from different handheld devices. The company was the first to commercially launch 4G technology not only in Azerbaijan, but in the region. Some 300 out of nearly 6,000 Radio Base Stations of Azercell constituted LTE (4G) network for Baku and Absheron peninsula as of late 2013.
Azercell Telecom LLC was founded in 1996 and since the first years sustains a leading position on the market. Azercell introduced number of technological innovations in Azerbaijan: GSM technology, GPRS/EDGE, 24/7 Customer Care, full-time operating Azercell Express offices, mobile e-service ASAN imza (ASAN signature) and others. With 51 percent share of Azerbaijan's mobile market Azercell's network covers 99.8 percent of the country's population. The number of Azercell's subscribers reached 4.5 million people by late 2013. In 2011 Azercell deployed 3G and in 2012 the fourth generation network - LTE in Azerbaijan. The company is the leader of Azerbaijan's mobile communication industry and the biggest investor in the non-oil sector.

/Trend/