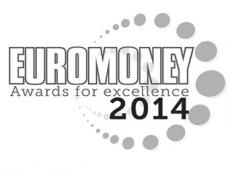 AccessBank won the award for "Best Bank in Azerbaijan" at the annual Euromoney "Awards for Excellence" in London. The Bank has received this award for the fifth consecutive year.
"The recognition as Best Bank of Azerbaijan by such a reputable financial journal as Euromoney is a major achievement of the Bank. It reflects the dedication and hard work of the entire team of Bankers in our institution. At the same time I would like to thank our thousands of clients throughout Azerbaijan for their loyalty and their trust in working with us,"CEO of AccessBank Michael Hoffmann said.
The Euromoney awards are among the most prestigious in the financial world and are given to leading banks and financial institutions in more than 100 countries. The awards are given on the basis of the bank's results, taking into account input derived from surveys of international correspondent banks, renowned financiers and bankers.
The Euromoney group comprises of approximately 100 different companies specializing in finance and banking. The group publishes the monthly magazine, "Euromoney", which laid the foundation for the company in 1969.
AccessBank was established in 2002 by Black Sea Trade and Development Bank, EBRD, IFC, KfW, a German consulting company LFS Financial Systems GmbH and AccessHolding. AccessBank provides loans to micro and small businesses and has a wide network of branches in Azerbaijan employing more than 2000 people. Fitch Ratings assessed AccessBank as BB+, the highest credit rating among all banks in Azerbaijan.

/Trend/