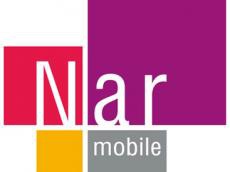 Nar Mobile subscribers will get an access to Asan Imza (mobile electronic signature service), according to a message from Azerbaijani mobile communications operator.
Nar Mobile has announced on June 19 about the launch of Asan Imza.
Asan Imza is considered to be a comfortable, reliable and safe tool to authorize electronic services and sign e-documents.
The key advantage of this technology is the fact that there is no need for additional software/drivers and smart card reading devices.
In order to use this service, it is sufficient to have a mobile phone, with a SIM-card storing personal digital keys of authentication and electronic signature.
Nar Mobile remains committed to most effectively meeting the consumer needs with a constantly improving network, exceptional value in tariffs and outstanding customer care.
For additional information on the Asan Imza please visit www.asanimza.az.
Azerbaijan's fastest growing mobile operator Nar Mobile serves its subscribers since 2007. Since its creation, Nar Mobile has remained committed to its policy of affordable prices providing an exceptional value for its customers via a variety of attractive tariffs.
Along with convenient voice tariffs, Nar Mobile also offers a great variety of choices and best value for its internet packages and a single price for each roaming zone.

/Trend/