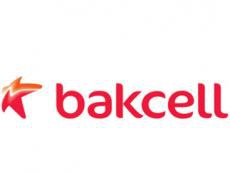 Bakcell, the First Mobile Operator and The Leading Mobile Internet Provider of Azerbaijan, is investing on Customer Experience Management system to provide the best network experience for its customers. Bakcell stepped on a new level of customer complaint handling enabling proactive detection and service quality improvement through intelligent insight on network performance gaps.
In cooperation with Huawei, a leading global information and communications technology (ICT) solutions provider, Bakcell will build up a new service quality evaluation indicator system which will help Bakcell to improve service quality, operational efficiency and raise customer satisfaction for continuous business growth.
In recent years, Bakcell strategic focus has shifted toward improving customer experience and satisfaction all across the network technologies and services that Bakcell is providing to its customers. Bakcell invested in end-user experience management domain to provide top-ranking experience and best in class service availability and quality to the customers.
"Through efficient operational transformation, Bakcell will leverage customer experience management system investment to become an absolute leader at Azerbaijan telecommunication market as a customer experience focused company", says Yigit Berktash, Chief Technology Officer of Bakcell.
Huawei SmartCare® system provides real-time E2E multi-vendor network quality monitoring and analysis environment together with multi-dimensional voice and data services assessment. System introducing so called Key Quality Indicator (KQI), VIP Care capabilities, enterprise users SLA assurance, roaming analysis, complaint handling assistant and other auxiliary functions for GSM/UMTS/LTE networks.
Guo Xiaobing, Huawei Azerbaijan General Manager, stated that "Huawei is very pleased that Bakcell chose SmartCare® solution and we believe that we can help Bakcell provide the best customer experience to their customers".
Bakcell, The First Mobile Operator and the Leading Mobile Internet Provider of Azerbaijan, offers a variety of products for modern mobile communications customers. Bakcell provides class leading 3G mobile internet experience in the country under the Sür@ brand name.
As one of the largest national non-oil investors, Bakcell today continues making large investments in the economy of Azerbaijan through its investments in state-of-the-art telecommunication technology and its people who service our customers.
Bakcell's network covers more than 99% of the population and 93% of the land area of the country (excluding occupied territories). Bakcell is a leader in innovation and it focuses on bringing the best of the mobile internet to Azerbaijanis through new partnerships and its Sür@ services. With more than 1000 3G base stations Bakcell 3G service is available in all regions and covers 80% of population and 55% of the territory of the country (excluding occupied territories). 300 retail outlets and 5 Customer Service Centers operating in the capital and regions are providing the best customer experience to Bakcell customers.

/Trend/