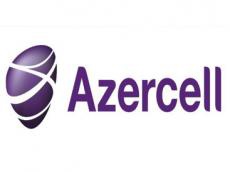 Azercell Telekom, the leader of the mobile market in Azerbaijan, continues to introduce more beneficial offers for different segments of its customers.
Along with reliable communication services, Azercell subscribers are able to use the cutting-edge technological applications and the latest developments of ICT with favorable terms.
This time, the company presents updates on Dovletcell and Mediacell tariff packages gaining special popularity among Azercell subscribers.
Now, subscribers of these two tariff plans are presented with the opportunity to purchase special packages for on-net calls. Thus, the subscribers of Dovletcell and Mediacell can obtain 500-minute package for a set price of 5 manats, and 1,500-minute package for 10 manats. These packages are valid for on-net calls during the current billing period. To activate these packages, subscriber will need to send an SMS to the short number 8770 with the words "500" or "1500" in accordance with the selected offer. The cost of SMS sent to short number 8770 is 0.01 manats. One package can be purchased only ones within one billing period. Unused minutes of one billing period are not being transferred to the next one. If all of the granted minutes of this tariff have been exhausted before the end of billing period, then the rules of subscriber's previous tariff plan would be activated. In order to get information on the ongoing balance under these tariff packages a subscriber has to send a blank SMS, and to deactivate the word STOP MIN to the short number 8770.
Dovletcell tariff package is launched for public servants, and Mediacell for subscribers working for the mass media. Subscribers of these tariffs receive substantial discounts during communicating among each other, as well as during the calls to other destinations.
Azercell Telecom LLC was founded in 1996 and since the first years sustains a leading position on the market. Azercell introduced number of technological innovations in Azerbaijan: GSM technology, GPRS/EDGE, 24/7 Customer Care, full-time operating Azercell Express offices, mobile e-service "ASAN imza" (ASAN signature) and others. With 51% share of Azerbaijan's mobile market Azercell's network covers 99,8% of the country's population. By the end of 2013 the number of Azercell's subscribers reached 4,5 million people. In 2011 Azercell deployed 3G and in 2012 the fourth generation network - LTE in Azerbaijan. The Company is the leader of Azerbaijan's mobile communication industry and the biggest investor in the non-oil sector. Azercell is the part of the TeliaSonera Group of Companies, which has subsidiaries in more than 20 countries with total number of 186 million subscribers and 27 thousand employees.

/AzerNews/