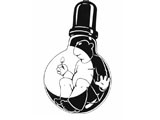 Brilliant Polish playwright Slawomir Mroczek once said: "I can hardly consider you a partner in discussions because you have hallucinations." Similarly, it becomes more and more difficult for Azerbaijan, Turkey and whole sensible international community is to negotiate with Yerevan and Armenians around the world who obviously suffer from hallucinations.
There is plenty of evidences to support this statement.
I am going to cite several examples of what consequences these hallucinations have.
Don't let "the cult of the victim" fade away…
Let's start with April 24, an important date for Armenians. Armenians have been used as a tool by world superpowers for 95 years. Already reconciled to this fate, Armenians have developed the hallucination passed down from generation to generation that there was a real "Armenian Genocide."
Moreover, Armenia is now doing its utmost to disrupt the Turkish-Armenian rapprochement that began with the Zurich protocols. It should be noted that the protocols envisage establishing a joint Turkish-Armenian-Swiss historical commission to shed light on the issues causing several generations of Armenian nationalists to hallucinate, regardless of their country of residence.
The hallucinations of Armenians have reached the point that they want to push resolutions on the "Armenian Genocide" in parliaments throughout the world.
It is clear that both these hopes are doomed to failure. They are trying to rid themselves of their non-stop hallucinations, but the cult of sacrifice cannot fade away. This would have too many consequences, such as the complete loss of a sense of reality.
An open letter by leading Armenian-American organizations to Armenian President Serzh Sargsyan requesting him to pressure Obama on the recognition of the "Armenian Genocide" is an example.
These hallucinations are leading Armenians across the world to the erroneous opinion that they are overvalued. One day we will all witness how Armenians declare war on the international community and other planets in the solar system as result of their hallucinations.
This is not so unrealistic, as Armenians once expected the Turkish-Armenian border to reopen without de-occupying Azerbaijan's territories. Signals from the outside world, including numerous statements by Turkish leaders, that these processes are linked, had no effect on Armenians. They simply cannot be torn away from their hallucinations.
There have been other similar cases. The diaspora believes that the protracted resolution of the Armenia-Azerbaijan Nagorno-Karabakh conflict is a means to pressure Azerbaijan to resolve the conflict in the most suitable way for them.    
These hallucinations can lead to very sad consequences. Otherwise, Mroczek is right. Armenians across the world cannot be considered as partners in talks on any issues.
A. Hasanov
Day.Az