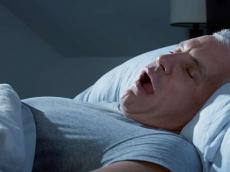 By Laman Sadigova
How long do you sleep each day? The answer can probably explain your current mood, behavior, health, and way of thinking.
Sleep has a crucial role in our daily routine; in fact, it even determines our approach to developments and the character of our decisions. Lack of sleep hurts these cognitive processes in so many ways that you cannot even imagine.
During sleep, your immune system releases proteins called cytokines, some of which help to promote sleep. Our bodies require long periods of sleep to restore and rejuvenate, to grow muscles, repair tissues, and to synthesize our hormones.
Also, sleep deprivation can decrease certain cytokines you need when you have an infection or inflammation, or when you're under stress. In addition, infection-fighting antibodies and cells are reduced during periods when you do not get enough sleep.
Also, according to the latest research, lack of sleep may affect the function of kidneys.
Scientists agree that the lack of sleep disrupts the body's excretory system. For example, those who sleep five hours a day have a 65 percent higher probability of kidney function loss than those who sleep seven or eight hours.
The high efficiency of cleaning the brain from different "waste" during sleep suggests that a deficit of sleep can play a key role in the development of not only Alzheimer's disease, but also other neurological and neurodegenerative diseases.
Healthy sleep is a pledge of daily human activity, high level of efficiency, normal functioning of organs and physiological systems.
Here are some examples of functions that our brain does while we sleep:
1. In sleep, the brain processes new memories, checks the connection with old ones, and sorts them so a person does not forget certain moments.
2. During sleep, the brain builds associations between seemingly unrelated things. This can lead to unusual ideas and to a deeper understanding of the world. Therefore, sudden genius ideas are not always spontaneous.
3. During REM sleep new information about motor body functions is transferred from the cerebral cortex responsible for motility in the temporal lobe. This helps us to "comprehend" and effectively carry out some physical activities.
However, too much sleep can also be harmful to health.
Most people suffering from hypersomnia (when people sleep too much) are nervous, complain of a lack of energy and memory problems.
Oversleeping can lead to diabetes, obesity, headaches, depression and other problems. If you sleep more than seven or eight hours, you better see a doctor. If the cause of excessive sleep isalcohol or certain medicines, limit or reduce their consumption.