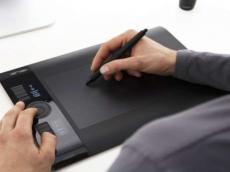 The total number of electronic digital signatures (e-signatures) issued by the Azerbaijani National Certification Services Center in 2014 increased by 60 percent and hit 28,579 as of January 1, the Information Computer Center under the Azerbaijani Communication and High Technology Ministry said.
The state bodies were provided with 17,113 e-signatures, 4,838 e-signatures were issued to the legal entities and 6,628 to citizens.
An e-signature enables people to easily use the e-services of state institutions, which are available on the "e-government" portal (e-gov.az).
Some 322 services of the total number of approved electronic services (452) are available on the "electronic government" (e-gov.az) portal. The total number of e-services placed on the websites of Azerbaijani state organizations is 463.
A significant increase in the number of appeals to the "e-government" portal was observed. As of 2014, this figure exceeded 3.1 million times. Around 890,804 people used the e-services available on the portal during this period.
The 'Electronic Government' website is a key tool for supporting work with citizens and businesses, belonging to the state and private sectors. It aims at reducing the number of documents required by the citizens, with the help of an electronic interaction among different bodies.
The access to the portal is conducted with the help of e-signature, the identity data of the private entrepreneurs and citizens, verification data (login and password), as well as mobile authentication system, which can be obtained in an electronic form after registering on the portal.