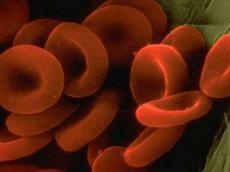 /By AzerNews/
By Amina Nazarli
People with hemophilia and thalassemia living in Azerbaijan's regions will have the chance to get all necessary aid in their hometown or hospitals operating in their regions.
They don't have to go to Baku to get the aid, said Gulnara Huseynova, the Head of the Republican Association of Hemophiliacs.
Thalassemia is an inherited blood disorder, passed from parents to children through genes. Thalassemia causes the body to make fewer healthy red blood cells and less hemoglobin than normal.
Although, thalassaemia is passed from parents to children, it does not mean that the parents themselves are also sick. They are just thalassemia gene carriers and may have no substantial variations in their health.
Huseynova said that based on an order by Health Minister Ogtay Shiraliyev, in every region of the country, one hematologist and one nurse have already undertaking the training courses. These medical staff will work in the central hospitals of regions and cities.
"In Azerbaijan, one-tenth of the citizens is the carrier of thalassemia," said Zaur Mammadbayov, the Deputy Director of the Thalassemia Center. "That is why citizens have to pass a medical examination before marriage. Otherwise, the figure will grow even more."
However, doctors say that the presence of thalassemia gene in those wishing to marry does not mean that they should abandon their decision and should avoid having children.
New couples get expert advices and find out what additional tests they should pass to keep their children healthy.
"At 10-17 weeks of pregnancy, some tests are taken to detect the presence of the disease. When identifying the disease, doctors offer abortion. But the final decision is to be made by the patient," Mammadbayov said.
From 1,500 hemophiliacs in Azerbaijan, 350 people are children under the age of 18 and 700 patients aged 18-40 years. Fifty percent of patients are children of preschool and school age.
Children with thalassemia need blood transfusions 1-2 times in a month. About 10-15 years ago the treatment of the disease was conducted inefficiently.
Children born with this terrible diagnosis, without receiving appropriate treatment, died at the hands of their parents. Therefore, the patient lived maximum 10 years. They faced a lot of difficulties because of lack of enough blood.
The government shows considerable support for this segment of the population. In December 2005, President Ilham Aliyev signed a decree on state aid to patients with thalassemia. As part of the program, the state annually allocates public funds for free treatment of patients with this illness.
The Health Ministry buys drugs for the treatment of thalassemia, including special drugs, leukocyte filters, which are distributed to medical institutions. The Ministry also carries out several actions on blood donation.
In 2007, on the initiative of Mehriban Aliyeva, the President of Heydar Aliyev Foundation, the Thalassemia Center was established in Baku. Here, there are all conditions both scientific and practical for studying on thalassemia.
Centers of hemophilia and thalassemia have been already established in Shirvan and Ganja regions. There, patients are provided with required medicines. They also enjoy a chance to have blood transfusions. Similar centers are expected to be established in Guba, Lankaran and Mingachevir regions.
--
Amina Nazarli is AzerNews' staff journalist, follow her on Twitter: @amina_nazarli

Follow us on Twitter @AzerNewsAz