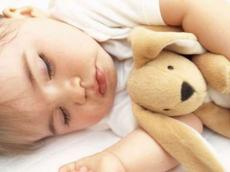 By Amina Nazarli
Toys are a child's best friends. Child psychologists believe that toys have a positive impact on the formation of the children's personality as well as on their mental and physical developments.
Playing with toys is not just a game for children. The process of the game is natural for children. While playing, boys and girls develop a better understanding of the world and interaction with others. Therefore, choosing the right toy plays an important role in their education.
Toys by age
Each toy should be appropriate for the toddler's age. Some younger children may not understand an intricate toy that parents have bought for them. Playing with a particular toy may not be interesting for the child and it may end up in a corner of the room.
Parents often want to see their child grow mentally as soon as possible. They may think that a complicated toy will help their child's progression and a toy with more different properties and qualities is a better than a simple one.
Infancy is very special age in all life. A baby naturally cannot walk, talk, think and of course play at this period. That's why the more multifunctional a toy, the less it is understandable for a baby.
Toys with cartoon characters are some of the best toys for younger children. The reason is that the heroes are familiar to children. They spend many hours sitting in front of TV and watching them with great enthusiasm, dreaming of such a "friend" beside them.
The interest in the toys with cartoon heroes may arise, because children often play scenes from the movies they had seen before. A child's imagination has no limits, however, often it is easier for them to invent scenes with familiar characters , rather than imagine other ones.
Toys' impact on children's psychology
In recent years, the world of dolls has changed dramatically. Traditional and nicely dressed dolls are replaced with non-standard shapes, obscure features and big headed ones.
A girl usually identify herself with a doll she plays. That is why a doll must be beautiful and appropriate to the age of the child. For the first toy, it is better to choose baby dolls, but for school-age children, Barbie dolls, or something similar, will be an ideal option.
A doll with pretty face will be appropriate to little kids. Today, talking dolls are gaining popularity among children. However, some psychologists do not recommend us to buy such dolls. For silent dolls, a child invents words, thus developing her imagination.
Never buy toys such as monsters, scary masks or dolls with aggressive expression. Psychologists say that they can cause aggression, nightmares, and children's vagaries.
Only in the second year of their life, children begin to play with toys, using them on functional purpose. Playing with a doll, a child begins to perceive his or her doll as a "human": look after and feed it. Boys begin to understand the function of cars, transporting toy cubes on it.
Particularly cars with opening doors attract their attention more. Why? Because this machine is a little "mystery" for them. And then children usually begin to disjoint a toy car. Interesting, what is inside of them? Why do its wheels spinning?
Toys' quality
Quality of a toy is as important as its appearance. Parents should be very careful, choosing a toy for their babies. As the toy must be not only desirable and long-awaited, but also safe and useful.
Some toys may pose a threat to a baby. Pay attention to sharp angles of a toy. It also must not be fragile or made by heavy materials, as they can hurt a baby.
Rag dolls are much safer, rather plastic ones for children under 3 years. The material of a toy should be natural or hypoallergenic. Do not hesitate to pull the toy over the eyes and nose of toys: they have to be sewn, but not glued.
A toy should not have small parts, because a child can swallow them or moreover stick them to his or her nose or ear. Sizes of cubes, spheres, and other small toys must not be less than 4 cm.