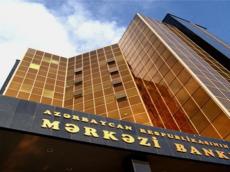 /AzerNews/
By Aynur Jafarova
By the end of 2014, the Azerbaijani banks, which control about 99 percent of total assets of the country will meet the requirements of the Central Bank of Azerbaijan (CBA) to increase their minimum total capital to 50 million manats, CBA Director General Rashad Orujov said on October 24.
"Currently, the adequacy of capital of the sector is 18 percent, which exceeds the CBA standard by 6 percentage points, and 2.25 times the requirements of the Basel Committee. This shows that the financial stability of the banking sector is expanding the lending capacity of the banks. The credit adequacy, in turn, would increase the transmission capacity of banks and provides an additional opportunity to issue more loans," he told Trend Agency.
Orujov also said the capitalization of the banking sector have increased by 80 percent in Azerbaijan over the last two years.
"Since the announcement of the new requirements for the minimum volume of total capital - [End of July 2012], the total capital of the banking system has increased by 1.7 billion manats. Almost a growth at the level of 80 percent - from 2.1 billion manats to 3.8 billion manats - has been achieved in the past two years. Prior to this, the banks spent six years to increase their capital by 1.7 billion manats," he added.
At present, the capital of nine banks exceeds 100 million manats, while the assets of nine private banks amount to $1 billion. In 2000, the assets of all banking system were in the amount of $1 billion.
"This creates an environment for serious competition and the possibilities to get access to foreign capital markets," Orujov stressed.
Touching upon the remaining banks, which can not be capitalized until the end of the year, the CBA official said they have no deposits of the population, because they do not have permission to attract deposits.
"These banks bear any threat neither for the population, nor the creditors, which is very important. We have reduced the risks of these banks and there is no threat to the population," he noted.
The CBA considers various options for these banks: they can join each other, while some of them are still looking for additional opportunities to capitalization.
The most important issue in this regard is that the CBA has achieved its strategic goal and in terms of capitalization the banking system of the country has almost doubled. CBA is not considering further increase of capital requirements of banks.
There are 44 banks in Azerbaijan: 43 commercial banks and one state-owned bank. There are 22 banks with foreign capital. The share of foreign capital ranges from 50 to 100 percent in seven of them, while up to 50 percent in 13 banks. There are also two local branches of foreign banks.
The capitalization of Azerbaijan's banking sector amounted to 3.749.4 billion manats as of September 1, 2014.