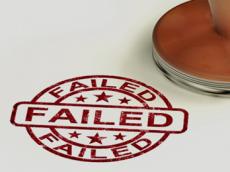 By AzerNews
Armenian economists predict that the country will not have any positive changes by the end of this year.
They say no significant progress has been achieved in the country since early April, when new Prime Minister Ovik Abramyan took office.
The economists noted that some economic sectors have regressed during Abramyan's first 100 days in office.
They doubt that a four-percent economic growth promised by Abramyan's government for 2014 can be ensured.
The government had promised to ensure a 5.2 percent economic growth in 2014 but later, Abramyan slashed the economic forecast.
"The government will not be able to ensure a significant economic growth, and probably at the end of the year the National Statistics Service will publish economic growth figures dictated by the government," one expert told local media.
The expert further said that the society has not yet trusted the government.
Now the members of the government seem determined to gain the public trust by working in summer hot. Most Armenian ministers, as well as Abramyan himself said they will not take summer holidays.
They probably will diligently work to implement all ambitious plans of Abramyan's so-called "maximum realistic program". The society has not had any progress so far. Meanwhile, Abramyan still lacks a magic wand to resolve all serious problems of the country.