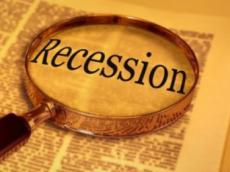 By AzerNews
There has been no positive change in Armenia since its new Prime Minister Ovik Abramyan took office in early April.
Armenia's local media have noted that there has been no significant progress in the new government's rapidly approaching first 100 day in office.
Abramyan was appointed to the post of prime minister on April 13. He replaced Tigran Sargsyan, whose government failed to ensure a planned seven-percent economic growth in 2013.
Although Armenia's ruling Republican Party has said that the newly appointed PM will take long progressive steps, public opinion still remains doubtful. Local media went even further saying that Abramyan's appointment as prime minister will hinder the country's progress.
After his appointment, Abramyan promised to talk little and do a lot. He mainly promised changes in the country such as fighting against the oligarchs. Yet Armenians see no hope in this field.
Abramyan's government had promised to ensure a 5.2 percent economic growth in 2014. Later he slashed the economic forecasts.
Local economists believe that the economic slowdown testifies to the inability of authorities to fulfill their promises to improve people's living standards and poverty reduction given before presidential and parliamentary elections.
On mass migration outflows from the country, Abramyan has just 'created' favorable conditions for the Armenian migrants in Russia. Armenia and Russia recently signed an agreement which exempts Armenia's citizens from registering their resident places within 30 days instead of seven days.
"Abramyan said the Armenian citizens should feel themselves at home in Russia. So, people continue to leave the country to send money from Russia, which Armenian banks and private companies take away from their relatives," media report said.
Local media further noted that Abramyan's government adopted several decisions which were aimed to facilitate the activity of the large business, and oligarchs as well.
Abramyan's government also promised to reduce unemployment and poverty rate which are the highest in the region. Quite the contrary, the unpleasant rates still remain unchanged.
Local experts believe that the authorities don't see improving people's living conditions as their main task. "Instead they are focused on ensuring the interests of certain groups of people," they noted.
The local media further noted that despite government's strategy, industry sections remain awkward. "The amount of industrial production of Armenia increased by zero percent during the first three months of 2014," media report said.
Now the local media are wondering about the achievements of the first 100 days of the current Prime Minister Ovik Abramyan in power. In the coming years, this period of Abramyan's tenure would be remembered as 100 days of recession.