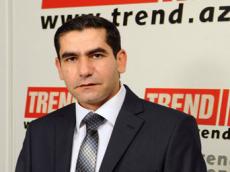 By Dalga Khatinoglu
Iran's gas condensate exports reached 5,784 tons during first quarter of Iran's fiscal year, indicating a 2.4 times increase year to year.
The International Energy Agency's monthly reports indicates that Iran's crude oil and gas condensate exports together were 1.11, 1.36 and 1.08 million barrels per day during April, May, and June respectively.
Now, Iran's Custom Administration's monthly report covering a period from March 21 to June 22, says that Iran exported 5,784 tons or 522,425 barrels per day of gas condensate during the first quarter of Iran's fiscal year. The figure was about 217, 000 barrels per day during the same period last year.
According to the new Custom's report, published on July 14, Iran's gas condensate exports during the first months of fiscal year are 846 tons (229 kbbl per day), 4095 tons (229 kbbl per day (1.11 million bbl per day) and 843 tons (229 kbbl per day) respectively.
In addition to the condensate export growth, Iran's liquid petroleum gas (LPG) export experienced a huge increase as well. The Middle Eastern country exported about 509,000 tons of liquefied propane and 320,000 tons of butane during first quarter of fiscal year.
Iran's LPG exported almost two-fold more in the first quarter compared to the same period last year.
Iran's petrochemical products export value increased from $2.646 to $3.076 billion during the mentioned period. The total non-oil exports of Iran (including gas condensate) reached $11.859 billion, indicating an above 20 percent increase, while the imports $12.386 billion with above 36 percent growth.
The huge increase in Iran's gas condensate occurred while Iran loaded the first condensate output of the 12th phase of South Pars gas field last week.
IRNA reported on July 13 that the Executive Director of Iran's Petropars Projects Seyyed Hadi Mirbagheri said, some 950, 000 barrels of the condensate produced at the Phase 12 was loaded to a tanker last week to be exported in upcoming days.
Iran inaugurated the biggest phase of the South Pars gas field, Phase 12 last fall, but the output level of natural gas from this phase doubled last week, reaching 25 million cubic meters per day. The Phase 12 is aimed to produce 80 mcmpd of gas and 120 kbbl per day of gas condensate after full commencement, which is scheduled by the end of 2014.

Dalga Khatinoglu is specialist on Iran's energy sector and Iran News Service head in Trend Agency