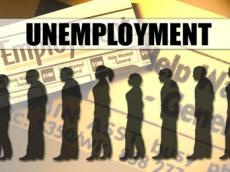 By AzerNews
The changes in the Russian migration legislation have deprived many Armenians from their source of income in the coming years.
The Armenian immigrants face some problems due to the revised Russian law on migration which has become effective since January 1, 2014.
The law states that the citizens of some former Soviet republics, including Armenia, have the right to stay in the territory of the Russian Federation without registration for only 90 days in six months.
This means that Armenian citizens cannot continuously live in Russia for more than six months.
Russia is the final destination of roughly 96 percent of Armenian immigrants. Russia banned entry to almost 50,000 Armenians within the subsequent three-five years, who illegally stayed in Russia. Furthermore, some 170,000 Armenian citizens face the risk of being deported from Russia.
Local demographers have alarmed that a large number of Armenian labor migrants live in a desperate situation. They said the Armenian market is unable to provide the labor migrants with work, who are banned to live in Russia. Meanwhile, their income in Armenia is not enough for a decent life.
The Armenian government tries to seek amnesty for the Armenian migrants in Russia, who have violated the Russian law. Armenia hopes to get some privileges for its migrants in Russia after its final entry to the Moscow-led Eurasian Economic Union. The Armenian side has called the Russian State Migration Service to allow the Armenian migrants to stay in Russia for 120 days instead of 90 days.
The Armenian government's concern about the migrants' situation is quiet understandable, as the labor migrants, who will not able to enter the territory of the Russian Federation will increase the army of unemployed in the country. The official rate of unemployment is 16.8 percent in the country, which is the highest among the South Caucasus countries.
The unemployment rate in Armenia reached its record - 18.64 percent in 2013, International Labour Organization's "Global Unemployment Trends 2014" report noted. The rate is the highest among the CIS and South Caucasus countries. Unemployment rate was 5.5 percent in Azerbaijan and 14,3 percent in Georgia in 2013.