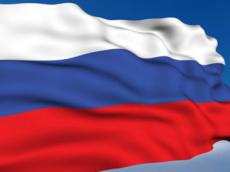 By AzerNews
Russia has never been the easiest country to understand. Winston Churchill described the country as a "riddle, wrapped in a mystery inside an enigma," and today a lot of investors would share his viewpoint.
It's still hard for many investors to shake their memories of the Soviet era. Blame it on the heavy-handed government and crony capitalism, or on aftermath of Crimean crisis. First half of 2014 and development in Ukraine have sparked a lot of threats, teeth grindings and political maneuvers. Europe sanctioned Russian individuals in response to the Crimea takeover, but it faces inescapable economic realities that are far stronger than the repercussions Russia will face from these political maneuvers. Europe's dependency on Russian energy and the continent's current economic situation dismantle what is potentially most punitive weapon - blocking Russian energy exports.
The dynamic between politics and economics is always interesting to watch. In fundamentalist political systems, you can expect decisions that are less economically sound; however, this is not the case with the western countries, as most of their actions are economically justifiable. Threating to retaliate against Russia by imposing sanctions against its oil and gas sector make little, if any, economic sense in the current global economic condition.
Yet, the Russian economy may contract markedly this year and the country could see record capital outflow of $150 billion if the crisis over Moscow's annexation of Ukraine's Crimea deepens, the World Bank warned in March of 2014.After the United States and European Union have called the takeover of Crimea illegal, they imposed asset freezes and visa bans on selected Russian and Crimean officials. These moves, and the threat of harsher sanctions if Moscow goes further by intervening in eastern Ukraine, have shaken Russian financial markets.
In the first estimate by a leading international institution of the likely economic damage from the Kremlin's standoff with the West over Ukraine, the World Bank said Russia's gross domestic product (GDP) might shrink by 1.8 percent in 2014.
However, if the Russia-Ukraine conflict escalates, even stronger uncertainty could rise around sanctions from the West and Russia's response to them.The economic impact of the crisis is already being felt, with potential investors delaying trips to Russia and senior foreign executives canceling visits and postponing work on Russian growth strategies.
An intensification of political tension could lead to heightened uncertainties around economic sanctions and would further depress confidence and investment activities. As a result, recent events around the Crimea have compounded the lingering confidence problem into a crisis of confidence. This is the main issue and the decisive factor affecting Russia's economic outlook.
However, conventional wisdom implies, that high returns come from high-risk investments. Developments in Ukraine have clearly created a lot of volatility, and the short-term outlook is very messy. It is too early to speculate at this point, but when investors are running away, significant buying opportunities are created. The striking feature of investing in Russia - the risks and rewards are both high.... And do not get emotional - business is business.