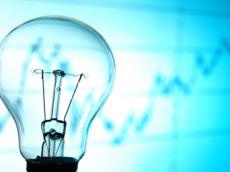 By AzerNews
The Armenian government is struggling with the deteriorating socio-economic situation in the country.
The electricity price will go up in Armenia by 10 percent as of August 1, 2014. This increase will lead to the increase of good and other services' prices in the country, where one third of the population live in poverty.
An increase in electricity tariffs is inevitable, the Public Services Regulatory Commission reported. Otherwise the country's electric networks would be in a difficult situation with their debt reaching 16 billion 600 million drams ($40,291,354).
The Armenians faced the last increase in electricity tariffs in 2013. The Public Services Regulatory Commission does not rule out the possibility that the tariffs will go up also in 2015.
Local experts predict negative consequences of the increase in electricity tariffs. They said this increase will negatively affect to the country's woodland.
The experts believe that Armenia is on the verge of the electricity deficit, as the energy infrastructure is very outdated. Almost $1.5 billion is needed to modernize the energy infrastructure, but the government is unable to allocate the necessary funds for this aim.
After the price increase, the population will fall into energy poverty. A person in Armenia with a middle wage can allow 4000 kWh of electricity per month, which is an extremely low rate.
The minimum salary in Armenia is 50,000 drams ($120), while the minimum consumer basket is 56,000 drams ($135).
Ombudsman recently said that the minimum wage in Armenia is insufficient for a normal life.
So, the social situation in Armenia will become worse as of August 1, and the social riot will be inevitable. The Armenian Union for the Protection of Consumer Rights said the government lacks a clear social-economic policy to cope with the deteriorating situation and any price increase will negatively impact the citizens' lives.