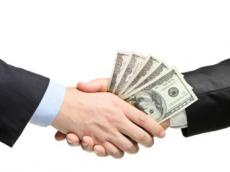 By AzerNews
The Armenian MPs have raised the alarm as the government continues to receive new massive loans amid its increasing poverty.
"The government takes one loan after another while its debt is reaching $5 billion," MP Naira Zograbyan said at the parliamentary discussions about the next loan for the North-South highway.
The overall cost of the project is $967 million, of which $500 million will be allocated by the Asian Development Bank. Issuance of funds will be completed by 2017. The highway will pass from the Iranian to the Georgian border of Armenia (Meghri - Bavra) on operating lines.
Armenia is struggling under growing debts. The government repaid a major part of its unprecedented external debt at $861 million mainly through borrowings in 2013. Armenia's external debt was $139 million in 2012 and $101 million in 2011.
The debt servicing costs in Armenia will rise to $1.5 billion by 2020, while it was only $90 million in 2010.
The government acknowledged that without the loans the socio-economic situation in the country will become worse.
Another MP Nikol Pashinyan said that the poverty has increased by 10 percent during former PM Tigran Sargsyan tenure. "The government's loans will be repaid by the citizens. With such loans the authorities prevent revolution," he stressed.
Local experts are not optimistic about the realization of the North-South highway project under the new government. The government has not yet presented the expenditure documents of $4.3 million spent on the consultations of the project. The experts believe that the loans from the international finance organizations do not serve their purposes.
The increasing loans is a way for the Armenian government to save its almost dead economy. The government has further worsened its overall situation by receiving the loans because it will fail to repay them in future.