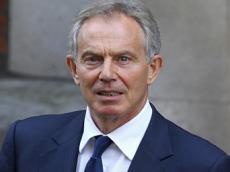 By Tony Blair

Prime Minister of the United Kingdom from 1997 to 2007, is Special Envoy for the Middle East Quartet.
Interpreting election results, especially when turnout is not high, is always a risky business. And, in the case of the recent European Parliament election, the results were not uniform. The most spectacular result was in Italy, where a pro-reform, pro-Europe party led by Prime Minister Matteo Renzi won more than 40% of the vote. Chancellor Angela Merkel's Christian Democrats won in Germany and there was a strong vote for the Social Democrats there also. In some cases, the vote simply tracked domestic politics.
But the victories of the United Kingdom Independence Party (UKIP) and the National Front in France and the success of explicitly anti-status quo parties across the continent cannot be ignored. They point to a deep anxiety, distrust, and alienation from Europe's institutions and core philosophy.
So now the EU must think carefully about where it goes from here, how it reconnects with its citizens' concerns, and how it can better realize its ideals in a changing world. Complacency about the far right's showing, on the grounds that there remains a pro-European majority, is dangerous. Even ardent supporters of Europe think there must be change.
Many factors have combined to increase the number and complexity of challenges facing Europe, along with uncertainty and unpredictability about Europe's ability to meet them. There has been the vast ambition of the single currency, with its intrinsic design flaws; the agony of the financial crisis and its aftermath; and the link between the two in the sovereign debt crisis. There has also been the European Union's enlargement from 15 member states to 28 in a decade - a decade, moreover, of rapid change in technology, trade, and geopolitics.
Within the eurozone, the EU suddenly went from being merely important to determining, bluntly and in plain view, countries' future budgets and other economic policies. Indeed, given the pain of deep expenditure cuts without the flexibility of exchange-rate adjustment, the real surprise is that the outcry has not been greater. Even those of us outside the eurozone have been profoundly affected as European institutions have become both more visible and more under attack.
In an increasingly multipolar world, in which GDP and population will increasingly be correlated, the rationale for Europe is stronger than ever. Together, Europe's peoples can wield genuine influence. Alone, they will over time decline in relative importance. The twenty-first-century world order will be dramatically different from that of the twentieth century. The rationale for Europe today is not peace; it is power.
If we are to realize the EU's potential, and avoid a retreat by Britain to its sidelines, the balance between the EU and its member states will have to be re-addressed from first principles, with European institutions redesigned to make them truly more accountable and closer to those that they govern.
Understandably, fragile national governments struggling against economic malaise - and under intense political pressure to succeed - have no desire at the moment for such a root-and-branch debate. So we must distinguish between long-term and immediate action. The immediate challenge is to obtain the most change possible within the existing framework of European institutions and treaties. Meeting it requires a new approach and a new agenda.
The new approach should begin with the European Council asserting its responsibility to give Europe direction by setting a clear, focused, and convincing platform of change that connects with European citizens' concerns and transforms the view of what Europe can actively, not reactively, achieve. The Council must match the EU's policy ambitions with a set of concrete proposals to realize them, and then task the incoming European Commission in specific terms with implementing the platform.
The European Parliament will debate the necessary measures and will have to legislate accordingly. Here, the Council and the Commission must work in unison, adopting a method of engagement with the Parliament that does not leave individual Commissioners swinging in the wind when they come under attack.
The agenda for reform should address the overarching issues that the EU's member states are unable to advance in their interests. Within the eurozone, this means an explicit arrangement by which, in exchange for member states' continuation and deepening of structural reform, there will be greater fiscal flexibility and monetary-policy action to allow stronger growth and avoid deflation.
Selling reform to each EU country will be easier if it is part of a grand bargain in which pain and gain are seen to be fairly balanced. For the Union as a whole, progress on consolidating the single market is needed, especially in the service sector; and policymakers should make a big push for the Transatlantic Trade and Investment Partnership. Moreover, the best ideas concerning infrastructure and a European jobs program should be incorporated into the agenda for change. Efforts on these fronts should be directed toward showing how the jobs and industry of the future can be created by concerted European action.
Likewise, energy policy is now of vital importance, not only for Europe's competitiveness, but also as a result of events in Eastern Europe and Ukraine. The EU has never pursued a common energy policy with the vigor that it requires; yet its impact would be transformative. A common energy policy and integrated energy markets would benefit businesses and consumers (not least in the UK) and reduce Europe's dependence on foreign supplies.
Finally, if Europe wants to exercise power commensurate with its economic weight, it must have the capacity to play its part both in military operations and in the essential role of security-sector building in potential partners emerging from turmoil or conflict. This is not just about spending. It is also about synergies. Recent experience from North and Sub-Saharan Africa shows how such a capability could be used.
Of course, one central part of this agenda would be a program of subsidiarity, along the lines for which the British government and others are agitating. Again, there is a wealth of suggestions on how such a program would work. The mood and timing is right, and action in this area would address an element of European governance that causes anger across the political spectrum.
I want to be clear about what I mean about this reform agenda for Europe. I do not mean the normal Council conclusions put together at the last minute of a packed and routine meeting. I mean a proper and precise program - call it a manifesto for change - that tells the Commission exactly what it is supposed to do and gives the Commissioners the support they need to do it.
Copyright: Project Syndicate, 2014.

/AzerNews/