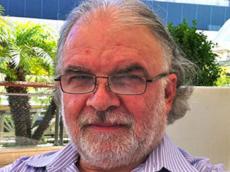 By Claude Salhani -Trend:
Turkey was shaken by two disasters affecting its mining sector in two days that claimed the lives of more than 232 miners and trapping some 200 others below ground, with conditions worsening by the minute. Rescue crews worked frantically to reach the entombed workers in a mad race against the clock, a race in which the advantage is never on the side of those trapped.
The aftermath of those two accidents may yet trigger a third explosion, albeit this one more political in nature, as Wednesday's dual tragedies could end up having a rather nefarious effect on an already wobbly cabinet.
Indeed, the Erdogan's moderate Islamist-leaning Justice and Development Party, known widely by its Turkish acronym, AKP, could face serious challenges emanating from the street following Black Wednesdays mining disasters. The Turkish prime minister wasted no time in going to visit Soma, in the western province of Manisa, the site of the first disaster. He later declared three days of national morning.
The mining disaster comes on the heels of a number of major issues affecting the Erdogan government.
Earlier this year Turkey's major cities were the scene of large protests, some reaching frightening proportions after the government announced plans to build a commercial development, which would require the removal of a popular park in Istanbul, a city where green space is at an all time premium. The protests continued for days as police used water cannon and tear gas to dispel the crowds. Rioting continued for days on end in Istanbul, the country's commercial hub and in Ankara, the capital, as well as in a number of other cities.
Under pressure from the street the Erdogan government conceded defeat and the prime minister order the project scrapped. No sooner had the dust settled than another issue arose.
A few months later, Turkish security forces clashed once again with protestors who accused the government of corruption. No sooner had those protests been addressed that once again, rioting erupted. The government found itself on the defensive with the most extensive and sensational corruption investigation in its recent history that has led to dozens of detentions - from renowned business people to senior bureaucrats and sons of ministers.
An attempt to ban Twitter in Turkey followed, after the Prime Minister was angered by information leaked on the popular social media.
Now the prime and his Justice and Development Party are sure to face more troubled waters ahead with the deaths of the coal miners.
In total there are 740 coal mines and 48,706 miners in Turkey.
Over 3,000 people have been killed and over 100,000 have received various injuries since 1941 to the present day in mine accidents in Turkey.
Some 10.4 percent of the total number of the work accidents occurs at mines in Turkey.
In the first four months of 2014, some 1,235 people were killed as a result of the work accidents in Turkey, 103 of them were female. The worst mine accident in Turkey's history occurred in the province of Zonguldak in 1992, killing 263 workers.
These are sad and frightening statistics:
March 7, 1983: mine explosion in Zonguldak - 103 dead;
April 10, 1983: mine explosion in Kutahya - 10 dead;
January 10, 1987: mine explosion in Kutahya - eight dead;
January 31, 1990: mine explosion in Bartin - five dead;
February 7, 1990: mine explosion in Amasya - 63 dead;
March 3, 1992: mine explosion in Zonguldak - 263 dead;
March 26, 1995: mine explosion in Yozgart - 37 killed;
November 22, 2003: mine explosion in Karaman - 10 dead;
September 8, 2004: mine explosion in Kastamonu - 19 dead;
June 2, 2006: mine explosion in Balikesir - 17 dead;
December 10, 2009: mine explosion in Bursa - 19 dead;
May 17, 2010: mine explosion in Zonguldak - 30 dead;
January 8, 2013: mine explosion in Zonguldak - eight dead.
And now, with over 200 miners dead, it sends a clear message to the Turkish authorities that perhaps it is high time to jump into the 21st century and follow the British example by transitioning from coal to natural gas, which is far cleaner than coal, environmentally friendly and less dangerous to extract and transport.
Azerbaijan, for example, could easily provide for most, if not all of Turkey's needs in the gas sector. How many more Turkish miners need to die in an outdated and perilous industry before the Turkish government is convinced?
(Rufiz Hafizoglu contributed to this report)Claude Salhani is senior editor at Trend Agency in Baku and a political analyst specializing in the Middle East, Central Asia and terrorism. You can follow him on Twitter @claudesalhani